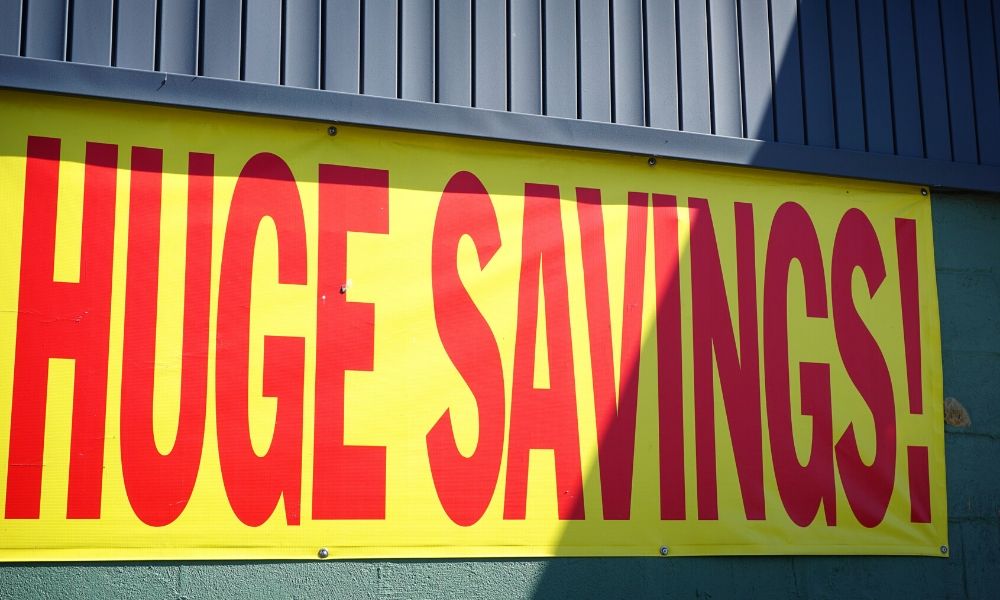 If you want to draw the attention of consumers at your store or building, the thought of putting up signs most likely crossed your mind. When it comes to signage, you have endless possibilities and a few decisions to make before investing. Check out this guide on digital signage vs. traditional banners and signs to help you decide.
Digital signage
Digital signage is the new wave in marketing and marking tools. Businesses use digital signs because consumers expect immediate service and more information. Digital signs offer a slew of advantages for your business.
The main benefits most businesses find when they switch to digital signs include:
Customizable: All your digital displays are completely customizable. You can choose the shape and size along with exactly what appears on the screen.
Changeable: Once you design the screen, if you change your mind or want other information displayed at certain times of the day, you can. With digital signs, the information can adapt at the click of a button.
Increased interaction: Customers will have the ability to interact more with your business when you have moving displays. You can even invest in a touch screen with multiple pages of information to benefit your customers.
Updated look: Your shop or building will look much more updated and modern with digital signs.
Traditional banners and signs
Traditional banners and signs are still prevalent in stores and buildings today. They can direct customers, inform them, and help them better understand and trust your company. There are many advantages to using traditional banners and signs in your business.
The main benefits most businesses discover when they use traditional banners and signs include:
Low cost: Traditional signs have a lower initial cost than digital signage. For example, you can invest in floor display signsto reuse with different print outs.
Easy to move: Signs and banners are easy to move, as they typically do not weigh much.
Low maintenance: Traditional signage is as simple as set it and forget it. Once the initial labor of printing and placing your signs ends, you are set until the information becomes irrelevant, which in some cases could be years.
Overall, both options have a lot of advantages. You should base your decision on what is most important to your business.