Shop online through our large inventory of in stock retail sign displays, sign holders, posters stands, POP sign clips, Reusable sign protectors, price tag moldings, sign grippers, banner displays, merchandising solutions, trade show sign displays, and brochure holders. Most of our stock products are listed in the category section located in the left menu. Please contact our helpful staff if you need help find a particular product.
Most Items Ship Same Day!
Delivery/Pickup
We ship our products from Portland, OR and Chicago, IL. by UPS ground or LTL freight. Our in stock items will arive in 2-5 days to most places in the United States and Canada.
If you live in the area feel free to make your order online and pick up at one of our warehouse locations. Please call us to arrange pick up time after placing order. Type "Will Call" to waive shipping fee.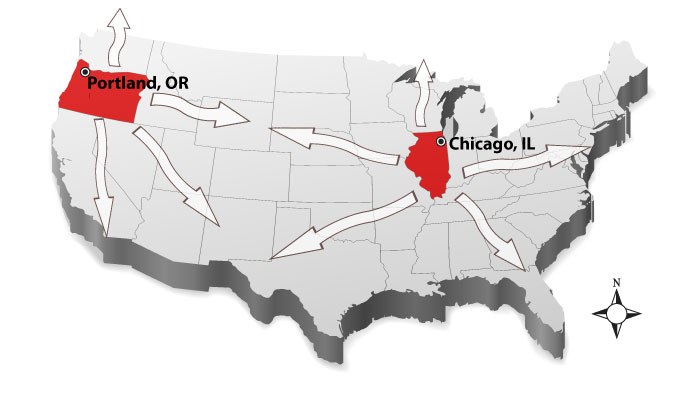 Freight Quotes:
If you have a large order (above 150 LBS) please call us and we will arrange the freight for your order and let you know the cost before shipping. Call us at: 800.494.2903