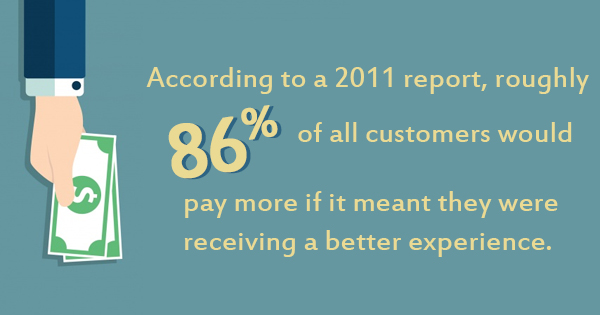 If you are running a supermarket store, you have to constantly be thinking about ways to improve and keep up with your competition. If a shopper has a single bad experience, they will likely move on to the next store and never return. You don't want to lose out on all that business, so it's essential that you are always thinking of new ways to improve your store and the customer's shopping experience. According to a 2011 report, roughly 86% of all customers would pay more if it meant they were receiving a better experience.
From creative retail display ideas to simply having fun with your customers, these tips will hopefully lead you to have a much more successful year.
Host in-store tastings
The easiest way to keep your customers happy is to offer them free stuff -- especially free food. By setting up a few booths and letting your shoppers taste test some free samples, they will not only have a better time inside your store, they might even buy the product being sampled.
Use creative welcome signs
Rather than only having a few glass door business signs that say "open," try thinking outside the box a little bit. If you really want to bring people into your store -- and bring them in with a smile on their faces -- you should think about having some funny quotes or jokes on the front. You can keep your traditional welcoming sign and just add a chalkboard next to it with clever riddles or funny drawings.
Improved display racks
The best way to improve the actual look of your store's products is to implement creative retail display ideas. Get help with professional and custom display fabrication to allow your product stands to stand alone and improve the overall look of your entire store's interior.

Although you should be looking for all kinds of ideas to improve your store, since customers decide whether or not to stick with a company or brand after only a few seconds, you should focus on the big items first. Give your customers delicious free samples as soon as they walk in, implement some creative retail display ideas, and always be on the lookout for ways to improve your store. If you want some help coming up with great store improvement ideas, contact The Global Display Solution today.