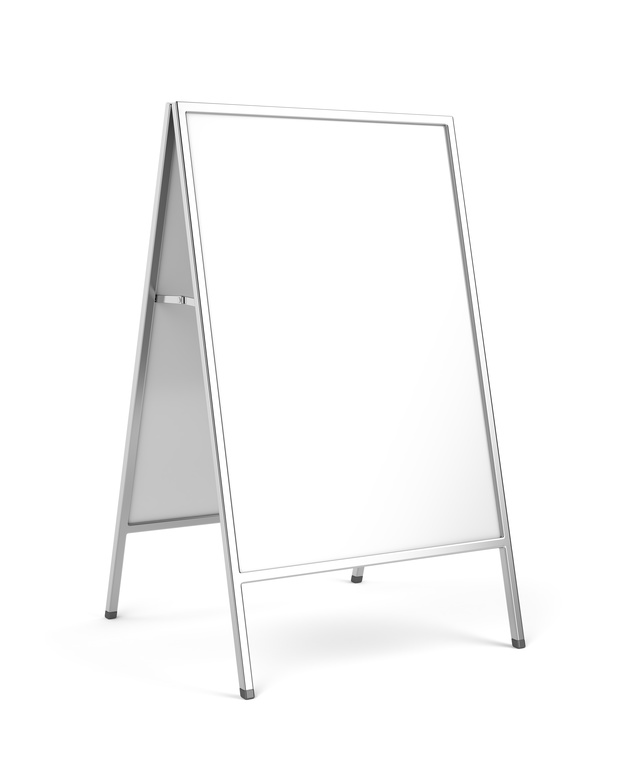 One of the best things that can happen to your business is to land a property in a busy part of town where your potential customers are. But it's one thing to make your business stand apart from the competition when you're online and another to stand apart from the other stores physically around you.
So how can you make your store visually appealing enough to draw in new customers and keep your business from fading into the shadows of popular stores? Here are five tips you can use to (literally) stand apart from the competition:


Consider re-branding to stand out. Certain colors are popular among business brands such as red, blue, and green. If you have a single store and you're surrounded by other stores that have similarly colored logos and brands to yours, consider changing the color of your brand. This will make you more noticeable and visually appealing to new customers.


Use picture display stands. Picture display stands are still a great way to advertise sales, food items, and new merchandise. People read them automatically as they're walking because they're eye-level with the sidewalk compared to your store's sign above their heads.


Use vinyl door decals. Picture display stands catch the eyes of customers looking at the ground whereas vinyl door decals catch the eyes of those who are looking straight ahead. The color, fonts, or typography can snag their attention as they pass by and might even draw them.


Give your store some curb appeal. The curb appeal of your store can also help you stand out from the competition because it makes your building memorable. If you have a yard, consider planting flowers by the door. If you don't have a yard, try having fun with the frame of your front door by painting a fun design.
Where can I find picture display stands and clear window decals?
If you're trying to make your store or merchandise stand out from the crowd, signage is one of the best ways to do it. In fact, several studies show that merchandise sold in-store with signage outsold merchandise without signage by 20%.
The Global Display Solution provides a variety of signage including custom vinyl door decals, acrylic poster frames, and deli sign holders so you can advertise your merchandise any way you see fit. To learn more about our picture display stands, window decals, and other signage, contact The Global Display Solution today.