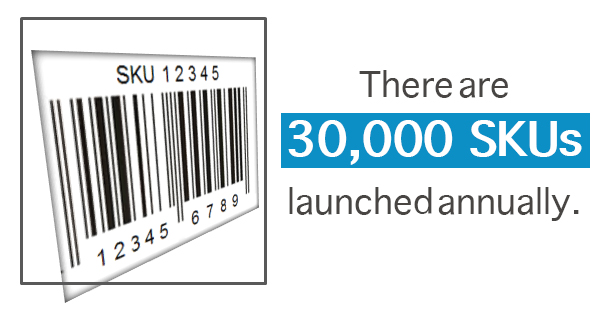 Spring is finally here, and countless shoppers are eager to take advantage of all that spring and summer savings have to offer. However, in order to maximize your profits during this busy shopping season, you'll have to get creative and think outside of the box when developing marketing strategies. Fortunately, there are a myriad of fascinating ways to incorporate the timely and colorful season into your store's overall marketing concepts. Here's part one of our three-part business owner's guide to successful spring-themed marketing.
'Spring' Into Special Offers
Many big name stores are known for their seasonal promotions, and they advertise them by using free standing signs and free standing sign holders. Make sure to outline a special offer that customers will only be able to get at your store, like gift wrapping. Mother's Day and Memorial Day are just a few spring holidays that result in increased sales, but Mother's Day in particular is highly gift-oriented. Offering free or reduced-price gift wrapping services can easily help you attract customers that may have otherwise gone somewhere else.
Cash in on Spring Cleaning
Contrary to popular belief, spring cleaning isn't just beneficial for cleaning supply stores -- any retailer can cash in on the theme of spring cleaning by using shop display stands and making it clear that you're trying to get rid of inventory to make room for new products.

"You don't have to own a cleaning company to host a 'Spring Cleaning' event. Your business can clean out old inventory and offer it at marked down rates. Tell customers that you're cutting prices on popular items to make room for newer items, even if it means restaurant menu items you're taking down until next year...You can also tie a 'Spring Cleaning' event to a remodeling project. Tell customers that you want new inventory to go with your new look, and to accomplish that 50 percent of your products are on sale during the first week of spring," writes Lisa Furgison on Fivestars.

Of course, spring cleaning is just one possible spring event that you can use to your advantage (more on that in our next post!).

According to 2014 data, there are 30,000 SKUs launched annually, and it's clear that retailers are virtually unlimited in how they present their spring savings and offers. Keep an eye out for the next post, where we'll reveal some more creative retail display ideas for successful spring marketing, and for more information about shop display stands, contact The Global Display Solution.