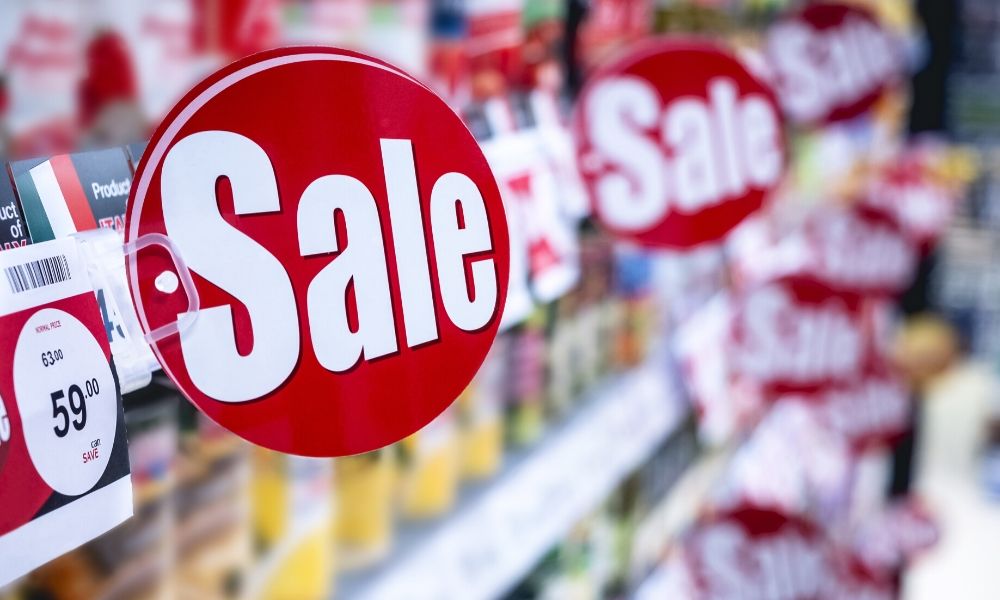 One of the most beneficial ways to increase sales in your store is by running a sale or promotion. This highlights a product that might not be selling well on its own, new products that need a push to get started, and even very popular items you know will sell out quickly. Sales open up more shelf space, bring more customers into your store, and increase profits. Check out this guide to learn how to display sales in your store so that your customers can stay informed and your sales are successful.
Post signs outside
Putting up signs outside lets people know that your store is hosting a sale. Informing your loyal customers as well as local community members about the sale is essential. The more people who know about the sale, the more people who may take advantage of it and shop your store. Installing outdoor signage is the best way to let passersby know about the sale. You can install signs in your windows, near your store sign, and even put up temporary signs on the sides of nearby major roads.
Send out emails
As an established store, you most likely have an email list of regular customers who gave their email addresses to hear about promotions and sales just like the one you're about to host. Send out emails to inform your loyal customer base of the highlighted products and the details of the sale. Let them know the exact details, so you can build brand loyalty and drum up excitement around your store. Be sure to include the price, product limits, the sale's duration, and more.
Display the sale items prominently
Once you get customers into the store, ensure that the sale items are easy to find. Setting up the sale display near the entrance is a great way to help customers navigate your store. If you wish for the sale to be a little further in the store, simply set up prominently displayed directional signage to help them find the sale display. Next to the sale products, use floor display signs to outline the terms of the sale, including price, product minimums and maximums, and more, so your customers stay easily informed.