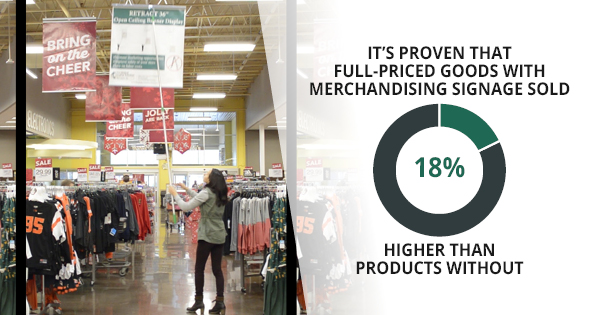 The warming weather and sunshine has people feeling revitalized -- more importantly, it's made them ready to make changes to their home and wardrobe. Utilizing a theme in your custom retail displays is the perfect way to gain business this summer. Here are some unique ways to make your business shine.
Take It Outside
There are three defining aspects of summer: sunshine, ice cream, and barbeques. Plan a summer event outside that will engage current customers and catch the eyes of the casual passersby. This will not only build relationships with your customer, but it will help your sales during the summer slump in revenue. Advertise in-store with shop display stands and send out some emails to gain interest from your clients, then buy some custom retail displays to decorate the space and sell some merchandise. The combination of great marketing and customer engagement will be sure to make your business stand out; in fact, it's proven that full-priced goods with merchandising signage sold 18% higher than products without.
Use Interactive Displays
In 2011, it was revealed that up to 86% of customers want a better experience and they're ready to pay -- interactive displays may hold the key in getting your customers engaged. Summer is the season of activity, and including a versatile, interactive display like touch screens or motion sensors will fit right in with the fast-pace that summer shoppers desire. These displays not only gain attention, they can educate the public and showcase the benefits of shopping with your business.
Offer a Summer Sale
Consumers are always looking for a deal. Offering flexible bundles -- like BOGO deals or paring up related products -- will catch the eye of anyone looking to make an impulse purchase. Use a window sign holder to showcase your deal. Not only will your customer appreciate the eye-catching custom retail display, they'll likely tell their friends about your store.
If you're not willing to offer a bundle, try establishing a loyalty program or using a temporary refer-a-friend event for the season. Offering exclusive coupons on a flyer stand or two will garner future customers.

Make your business hot this summer by taking advantage of exclusive marketing deals and contemporary, unique retail display ideas.