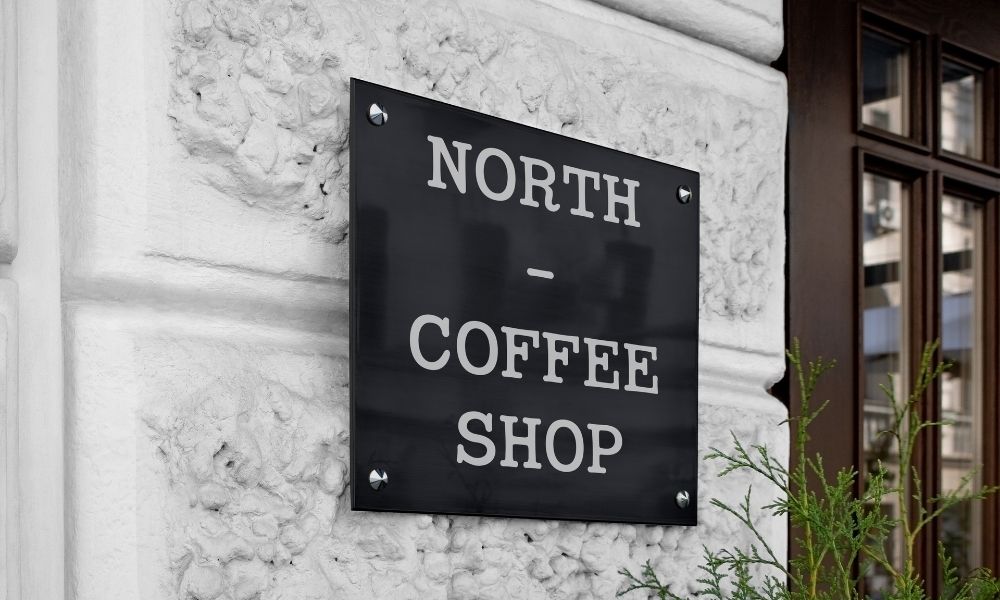 Your sign is finally designed and ordered. You have spent a lot of time, energy, and money crafting the look you want, and now it is time to make sure that it is presented the right way as well. Here are some tips for installing a wall-mounted sign.
Preparation
Think about the kind of sign you are putting up. Is it made from heavy materials? Does it have electrical components that will require an outlet? Think through details like this when choosing the perfect location for your sign to hang. If you do need an electrical source, make sure to either choose a spot nearby an outlet or install one in a discreet location where you want your sign.
When considering the weight, discern whether you will need a wall mount sign holder—such as the ones we have here at The Global Display Solution—that can hold your sign and distribute its weight through the wall. Get the dimensions for your sign online or from your manufacturer, then measure out where you want to put the sign. Ensure the drywall, wall studs, or wall anchors you have chosen can handle the weight. Doing all this before your sign arrives helps you to install it on the day of delivery.
Inspection
On the day the sign arrives, inspect it for any blemishes or flaws in the material. Wipe the sign clean and remove any smudges you find. Make sure that the holes or wires where the sign will hang from are secure and will hold up the weight of the entire piece. Though this may sound like a waste of time, it is important to make sure that your sign is exactly how you want it before putting it on display and hammering holes in your wall.
Placement
Now it is time to hang your sign. Just to be extra sure, measure the sign in real life and compare it with the marks you have made on the wall to see that they line up. When you are confident of the size and fit, install your sign holder or other anchoring tools. Then, hang your sign from these mounts. Use a level to ensure the sign is parallel with the ground, then stand back a few feet and assess the overall appearance and placement of the sign. Though you may feel like you cannot go back after poking a few holes in the wall, this is not true! There are many ways to patch up holes and paint over them, so make sure to keep adjusting if need be. The most important thing is to make sure the sign looks exactly how you want it to.
With these simple tips for installing a wall-mounted sign, you can easily and safely display your business's signage. Try out some of our other quality signage products here at The Global Display Solution to meet your store's needs.