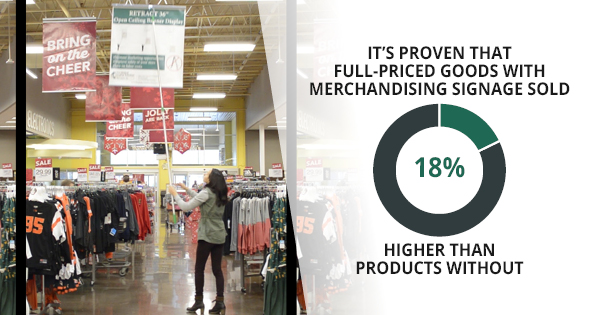 It's no secret that the retail habits of consumers fluctuate with the seasons and holidays. With St. Patrick's Day quickly approaching, many shoppers will be on the lookout for festive apparel and decor to help them bring out their 'luck o' the Irish' spirit. Fortunately, there are many ways to prepare for this inevitable trend as a retailer and maximize your business's 'green.' Here are just a few tips for attracting more St. Patrick's Day shoppers this season.
Prioritize Creative Retail Display Ideas
First, it's important to display your St. Patrick's Day merchandise properly in order for it to gain maximum visibility. This may mean putting out green retail displays, moving holiday merchandise to the front of the store, or even both. Anything you feel will make your St. Patrick's Day merchandise as visible and festive as possible is bound to get picked up off the shelves more often. While many shoppers will use their smartphones to do research on a product, 77% of consumers will go to a store to shop, which means that custom retail displays are an absolute essential for any holiday retail marketing campaign.
Offer Discounts To 'Green' Customers
Once you've perfected your custom retail displays using festive product stand displays, it's time to shift your focus to making your customers feel the holiday cheer as well. One common trend for retail outlets of many different types is to offer a discount, for example, 10% off, to all customers wearing green. This is a fun idea that will get more customers into your store because they know they can save that extra bit of money. It will also get more holiday merchandise out of your store, which will prevent you from having to sell it for lower prices once the holiday has passed.
Consider A Raffle or Giveaway
Finally, another creative way to boost your overall brand and get more customers making purchases is to hold some sort of raffle or giveaway where every 'x' amount of money spent is equal to one entry or ticket for a raffle or prize giveaway contest. This is true to the theme of 'luck of the Irish' and is bound to boost sales without requiring much of an initial investment.
Ultimately, understanding these tips is the key to increasing your St. Patrick's Day profits this season. For more information about custom retail displays, contact The Global Display Solution.