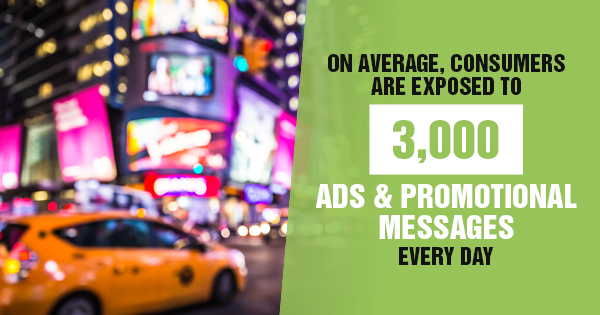 When it comes to marketing, the way a piece of advertising is laid out determines a lot about how effective it will be. Signs, for example, require a certain element of design to be fully effective. On average, consumers are exposed to 3,000 ads and promotional messages every day, and if your sign isn't eye-catching, it will most likely not get read. Here are some simple tips for creating an eye-catching sign to advertise your product or service.
Get to the point:

Before you even start to make your sign, make sure you have a good understanding of the point it's trying to make. A good sign portrays a strong message with very few words. Having too many words can distract the audience from the main point the sign is trying to make, so keep it simple and stick to a few short phrases if possible.


Use bright colors:

This is pretty obvious, but using bright colors in your sign's design is always more appealing to the audience. Bright colors will make the sign pop and be more visible that neutral or darker colors. Remember, you should consider both the font color and the background color of the sign. If your audience has to squint or get two inches from your sign in order to read it, chances are it won't be very effective.


Choose images wisely:

A good sign should have at least one image. Looking at plain text can get boring, so give your sign a boost by choosing an appropriate and relevant image to better portray your sign's message. Give your audience a break by adding a suitable image to your sign. Be careful not to overdo it, though. The text on your sign is the main point and should always be as visible as possible.


Be picky with placement:

When it comes time to display your sign, choose its placement very carefully. Signs at eye level tend to be the most readable, so consider investing in some metal free standing sign holders to lift your sign up and show it to the world. Metal free standing sign holders come in various shapes and sizes, so you'll definitely be able to find one that suits your sign.


Ultimately, the secret to designing an eye-catching sign is to keep it simple, yet interesting. For more information about outdoor sign stands, display racks, pamphlet holders, or poster stands, contact the Global Display Solution.