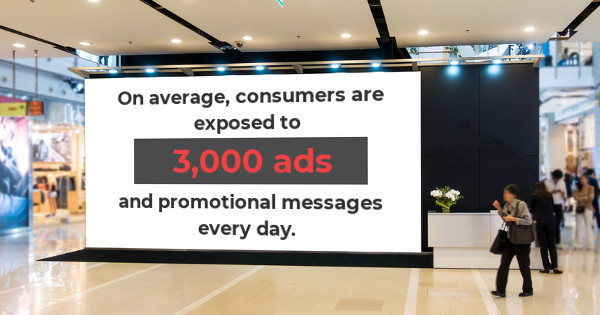 Although shoppers will use their smartphones to do research on a product, 77% of consumers will go to a store to shop. With that in mind, it remains vitally important for any and all retail stores to invest in effective signage. Unfortunately, it's easy for those without professional experience to make mistakes when ordering price tag holders and other signage for their retail store. But with a bit of foresight, you can avoid these mistakes and invest in the perfect signage for your store. Here are just a few sign purchasing mistakes that can hurt underlying marketing goals.
Ordering signs with font that's too small.

This is a common mistake, and it often occurs when business owners don't factor in the intended placement of their signs. Obviously, a sign at eye level doesn't need to have as large of a font as a sign that's far above eye level, but it's important to take placement into consideration to help you determine the proper font size for your sign's lettering. But on average, consumers are exposed to 3,000 ads and promotional messages every day, so it's easy for customers to ignore a sign that isn't easily read.
Not putting your store's website or a QR code on every sign.

Though signs are undoubtedly still effective, customers are also more interested than ever in digital resources. For this reason, it helps to include your store website or a QR code that gives customers easy access to your business's online presence.
Not getting signage for the checkout area.

Between six and 10 purchases in a store can be classified as impulse purchases. Knowing this, it helps to put enough signage in the checkout area of your store to tempt customers to pick up one more item before they leave. Plus, they add entertainment and novelty value to your store's presence.


"Yes, signs in these areas generate additional sales! But just as importantly, these signs distract customers while they wait. No one likes to wait in line. Consider signs that entertain your customer while they wait. If you make the customer smile, they will have more patience for the wait," writes Matthew Hudson on TheBalanceSmallBusiness.


Ultimately, avoiding these mistakes can set you on the fast track to retail marketing and signage success. For more information about price tag holders, product stand displays, and other materials for retail displays contact The Global Display Solution.