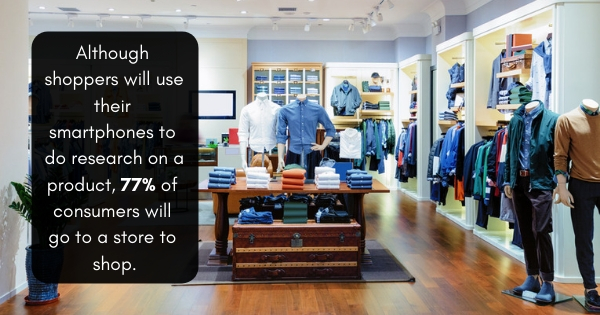 Although shoppers will use their smartphones to do research on a product, 77% of consumers will go to a store to shop, and as spring weather starts to emerge, it's easy to find plenty of opportunities to develop creative retail display ideas or even custom retail displays. There are plenty of holidays or days that are otherwise considered 'special' on the calendar, and it's up to you to determine how to best take advantage of them. Here are just a few spring events your store can capitalize on this season.
St. Patrick's Day
Coming up on March 17th, St. Patrick's Day is a great way for some retailers to bring on the 'green.' Between six and 10 purchases in a store can be classified as impulse purchases, so try moving merchandise typically bought around St. Patrick's Day toward the check out area of your store to increase the chance of it being bought on impulse.
First Day of Spring
The first day of spring marks the start of beautiful weather, so take some time to rearrange your retail space to put spring and summer-related items toward the front. You can also step up the outside of your store with extra custom retail displays or metal display signs to advertise relevant deals.
Tax Day
A consumer decides to stick with a brand or buy a competitor in three to seven seconds, and businesses can make their store stand out on tax day -- April 15th -- by taking a rather drastic measure and offering customers tax-free items. Of course, you'll have to pay this money back. Here's how it works:
"At a time when customers have taxes on the brain, a "sales-tax free day" is a great promotion. (Remember, you still have to remit the tax even though the customer doesn't pay it). Get your store on customers' minds before they get their refunds with ads, marketing emails and social media messages asking them how they're planning to spend their refund and tempting them with big-ticket items," writes Rieva Lesonsky on Small Business Trends.
Ultimately, the sky is the limit when it comes to creating unique retail marketing campaigns for spring events. For more information about custom retail displays, contact The Global Display Solution.